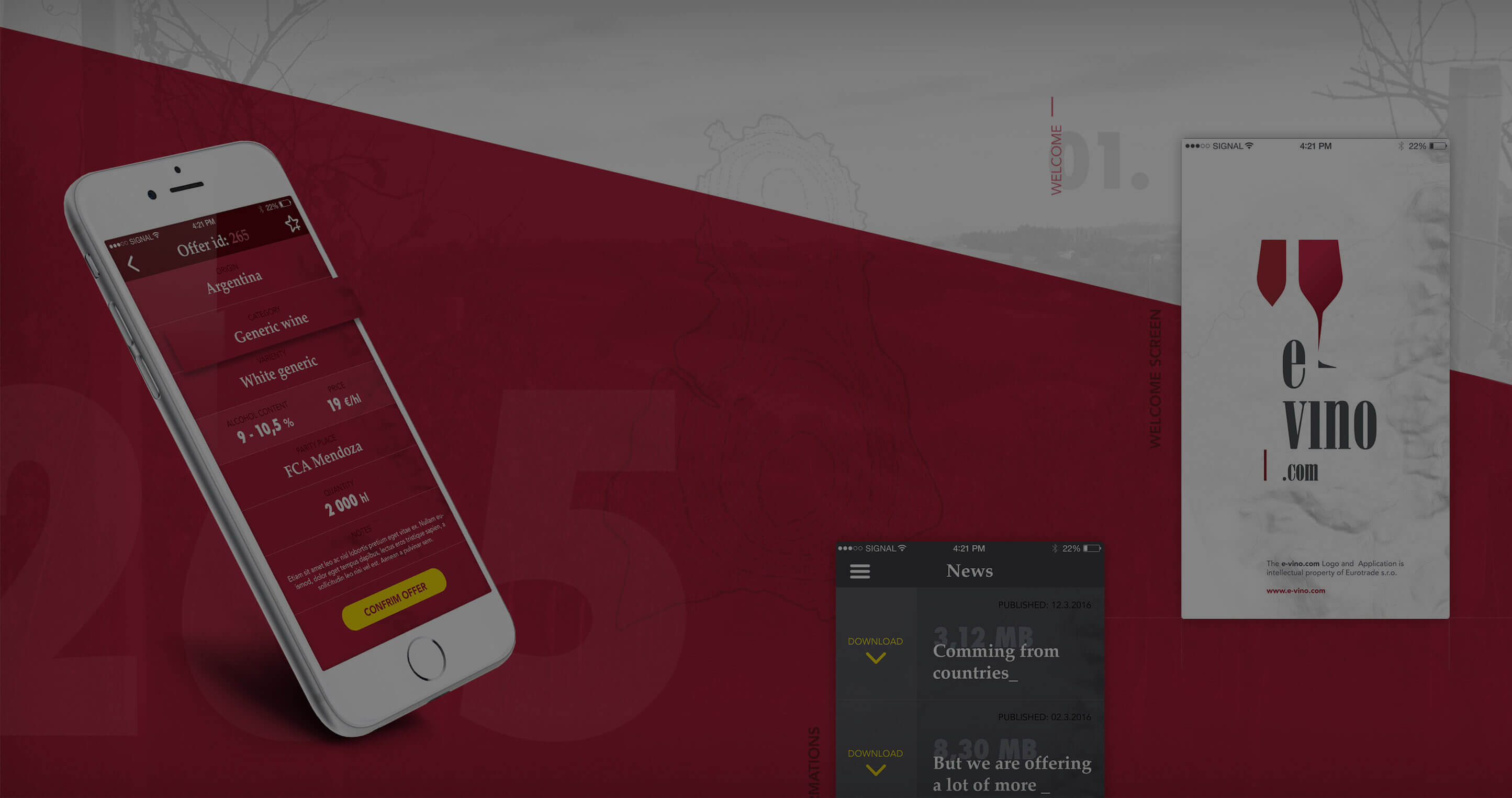 e-vino
A commodity exchange specialised in bulk wine and grape concentrate trading.
E-vino.com is a global company specialised in brokering bulk wine in terms of trading. Their operations are cross-platform – From a website and print banners to a flagship in the form of an app.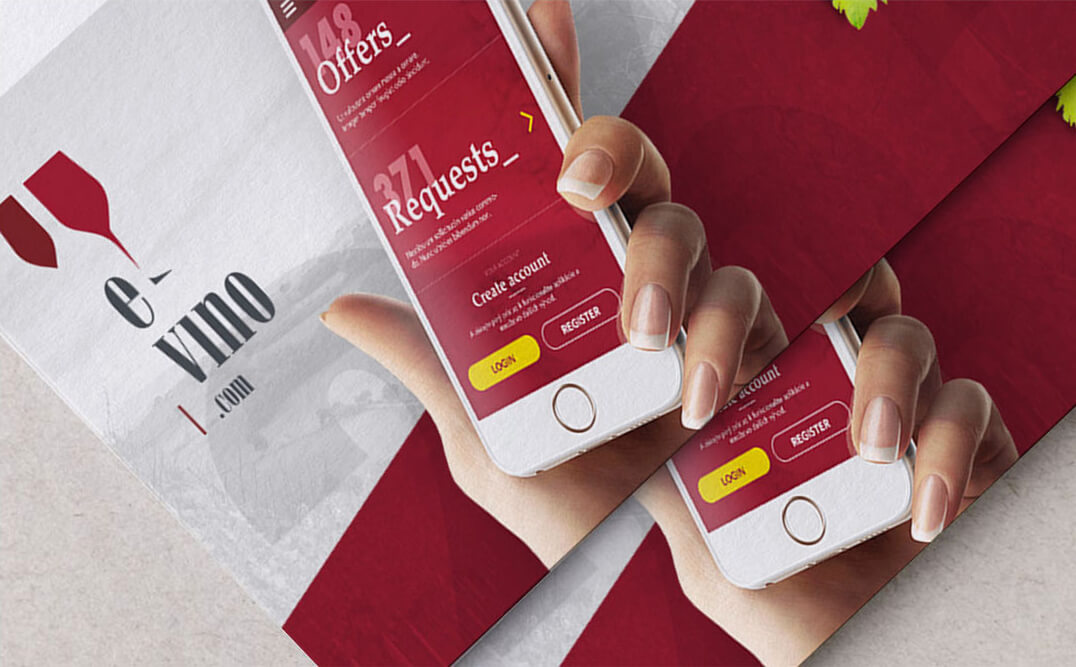 The website has a unique menu, which independently adapts to the visitor's movement on the website. The website is currently available in 8 language versions and offers the option of downloading the app for all available platforms.